Stadskerk 040 is made possible through your support. A donation to Stadskerk 040 can be made in various ways:
BANK TRANSFER
Would you like to transfer your donation? Please use the following information:
IBAN number: NL79RABO0329888552 in the name of Stadskerk 040
Optional: Please indicate in the description box a destination for your donation.
QR CODE
Or make your donation via the iDeal App. Scan the QR code and follow the instructions.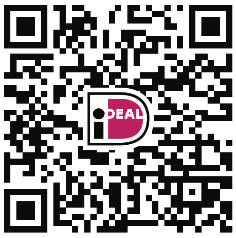 ANBI
We also have an ANBI ('Algemeen Nut Beogende Instelling') declaration. This means that your sponsorship or donation to Stadskerk 040 is tax deductible. Check the ANBI status of Stadskerk 040 (In Dutch).
RSIN: 858750594
ADDITIONAL INFORMATION STADSKERK 040
Stadskerk 040 | Noord Brabantlaan 1A | 5652 LA | Eindhoven
KVK: 71528601